The Infrastructure Adaptation Program 
The Infrastructure Adaptation Program helps communities across Canada to reduce their risk of flooding through two main areas of focus:
Flood-Resilient Community Design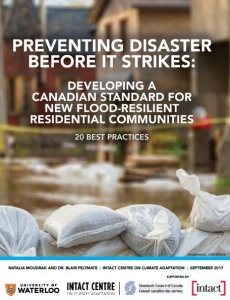 Developing a national standard for building new flood-resilient residential communities.
Click here for a report that outlines 20 best practices to design and build new residential communities that are more flood-resilient.
Click here here to learn more about our collaboration with the Standards Council of Canada to develop a new National Standard of Canada, based on the report
Click here for an infographic about the report
Click here for a summary one-pager
Natural Infrastructure Preservation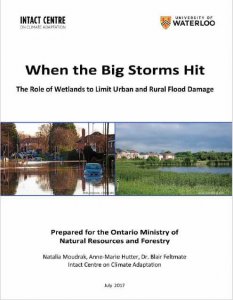 Quantifying the economic value of natural infrastructure preservation to limit flood risk.
Click here for a report that demonstrates that leaving wetlands in their natural state may reduce the costs of flooding by nearly 40 percent.